---
The 2017 Spring edition of RFID Journal LIVE, was based in sunny Phoenix, Arizona. A hugely gratifying week, in which the AsReader® team were able to speak with many RFID industry enthusiasts from all over the globe, who are as excited about our new and existing solutions as we are. As seen in the photographs, AsReader's® grand booth space, to our delight, was inundated with guests, over the course of the three days, from doors open – until close. We would like to send a huge thank you, to all who took the time to stop by. For those who missed us, we greatly look forward to catching you, in the near future.
It was also great to connect with AsReader, Inc's® proud authorised re-sellers, who were demonstrating their pristine and professional software suites, on our broad range of Apple© MFi approved iOS RFID/Barcode/NFC readers. From a hardware standpoint, AsReader, Inc® is constantly trying to innovate to deliver quality products, that are of the highest quality in build, performance and ease of use, yet affordable.
An example of AsReader's® creative innovations, is how we eradicate the need to solely rely on Bluetooth technology, to pair iOS / Android device to Reader. This 'no awkward Bluetooth hassles' approach is beneficial on so many levels. With our new long range UHF RFID / Barcode reader 'ASR-0250G' (As well as the rest of AsReader® HHT's), BOTH mobile device and reader begin communicating the moment they come into physical contact via the magnetic USB2.0. This pairing method is as user-friendly as it gets, simply place the iOS / Android device atop ASR-R250G's header, a connection is instantly established, and you're good to go.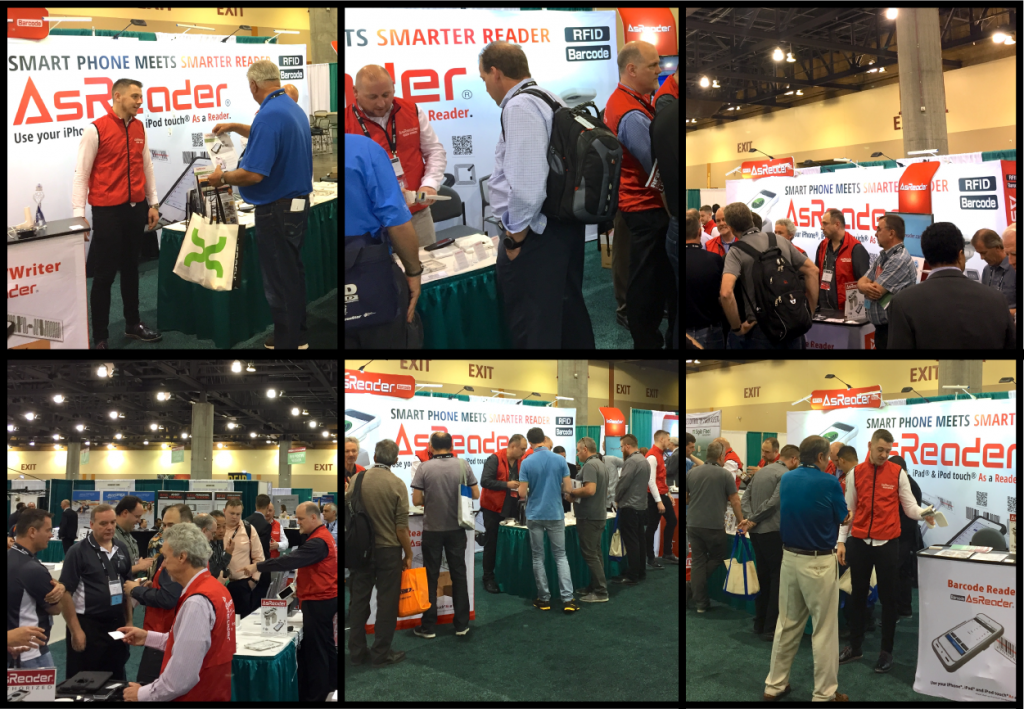 ---