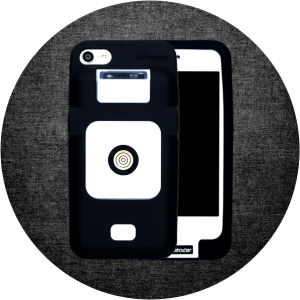 | SLIM-TYPE READERS |
AFFORDABLE, POCKET SIZED PORTABILITY.
Touch's SLIM-TYPE line provides UHF RFID, 2D and 1D Barcode readers that offer ease of use, convenient pairing through MFi approved hard-wired connection and affordability.
Our SLIM-TYPE readers are perfect for close-range inventory counting, stock taking or asset tracking, and thanks to their non-intrusive, neat size; these TYPES of reader double up effectively as a customer-service tool.
HIGHLIGHTS
- SHIRT-POCKET-SIZED. THIN AND COMPACT, YET TECHNICALLY ADVANCED AND POWERFUL
- RELIABLE LIGHTNING CONNECTOR CONNECTION: NO MORE TEDIOUS BLUETOOTH PAIRING OR DROPPED DATA.
- CHARGE BOTH READER & MOBILE DEVICE SIMULTANEOUSLY
- COMPACT: W63.7 x D9.7 x H117.2mm
UHF RFID
iOS Version | ASR-031D
Android Version | ASR-A30D
With ASR-031d, we're now able to fit a UHF RFID reader, comfortably in our pockets. Pound for pound, ASR-031D is one of the lightest and thinnest UHF RFID readers available, with dimensions equating to: 63.7x9.7x117.2mm.
ASR-031D is perfect for close range inventory count, stock taking or asset tracking, and thanks to it's non-intrusive, neat size, it doubles up effectively as a customer-service tool.
The ASR-031D Engine is either 860 or 920MHz UHF band RFID reader/writer and has FCC and CE certification for each model. You can adjust the radio frequency bandwidth between these levels using software, to suit your requirements.
2D / 1D BARCODE
Made for iOS | ASR-020D
ASR-020D is a 2D / 1D Barcode reader that boasts an ultra-compact design for easy carrying and handling. With dimensions only equating W63.7xD9.7xH117.2mm; ASR020D fits into your trouser or shirt pocket with considerable ease.
The reader is made up of three minimal components. One being the engine, in this case a 2D Barcode engine. The second being the case which binds your chosen iOS device and reader together; And thirdly your chosen mobile device.
1D BARCODE
Made for iOS | ASR-010D
ASR-010D offers proven 1D Barcode scanning. A professional 1D scanning engine, at an affordable price.
Our user-friendly 1D Barcode reader is compatible with all the latest iOS models, as well as Android / Windows on request.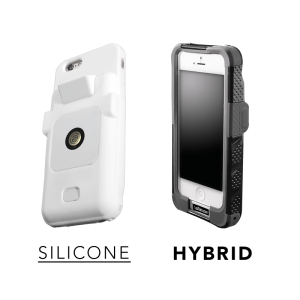 FIND YOUR FIT.
THE CHOICE IS YOURS.
The same in price, and almost equal dimensions / weight.
Both cases have their own benefits:
The Silicone-only Case: (image on left) is faster to put on and take off.
The Hybrid Case: (image on the right) is more rugged due to its combination of silicone and non-porous TCP hard plastic.
Both alternatives look and feel great in hand. The standard colour-ways come in either a professional black, or a crisp white colour. Customisation is also available on demand. Both respective Silicone and Hybrid cases clean well, and are durable, holding up against harsh chemicals, like bleach wipes.

ANDROID MODEL COMPATIBILITY
Due to the sheer abundance of Android Model variations available today, we kindly ask you to let us know the specific Android device, you wish to use, and we will get back to you.