MOBILITY VISION | EVOLVE TO STAY RELEVANT
We understand that mobile platform preference varies from person-to-person, and business-to-business.
SMART DEVICE EXTENSION PRODUCTS

iOS COMPATIBILITY



ANDROID COMPATIBILITY
PLEASE LET US KNOW.
Our Smart Device Extension products are compatible with Android. However due to the sheer abundance of Android models available in the market place, we kindly ask that you let us know your specific Android model.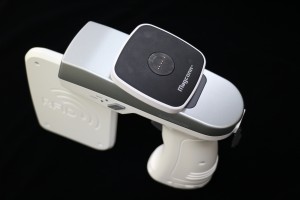 FURTHER INFORMATION

PAIRING
NO BLUETOOTH. NO WORRIES.
Paring a mobile device to an RFID Reader has never been easier. Thanks to our hard-wired connectivity, all that is needed to pair your chosen mobile device, and one of our Reader's is psychical contact or insertion.
Not only is this mode of Bluetooth-less paring more straight-forward, it also puts far less strain on your Mobile device's battery life, and overall performance.
CHARGING
TWO; FOR THE PRICE OF ONE.
All of our Mobile Readers have an in-built 8-pin lightening connector, which enables charging connectivity, through Magconn technology to pair two devices, through one charging cable or dock.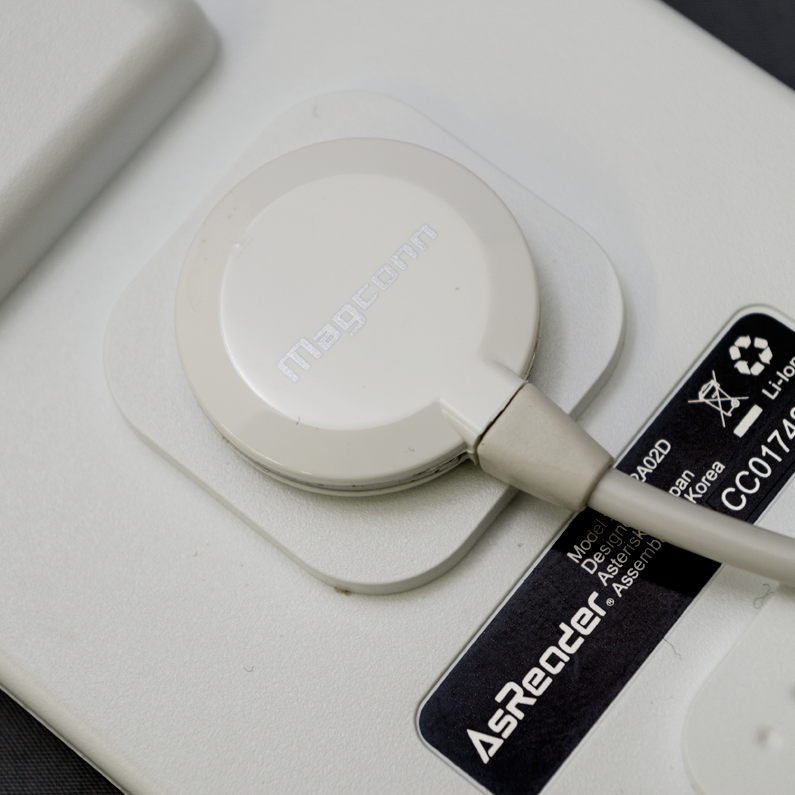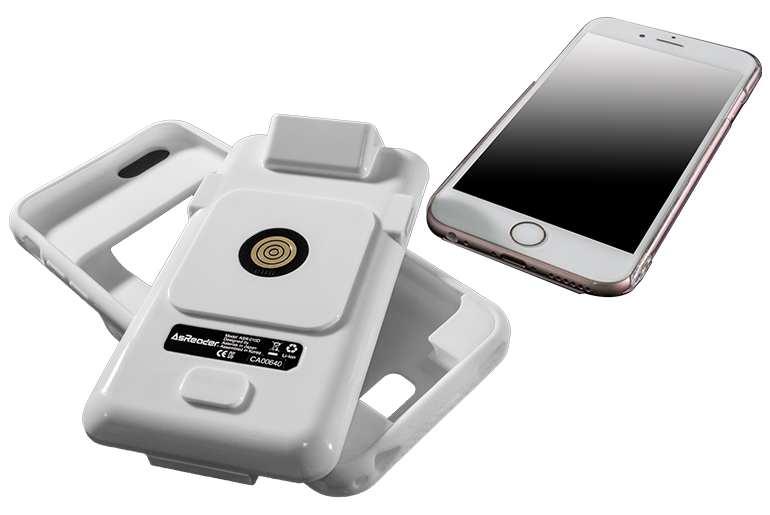 CASING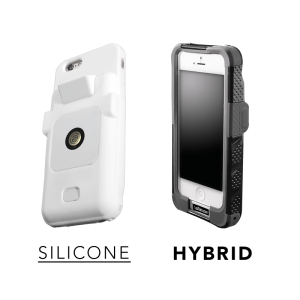 The same in price, and almost equal dimensions / weight, both cases have their own benefits: The Silicone-only Case: (image on left) is faster to put on and take off. The Hybrid Case: (image on the right) is more rugged due to its combination of silicone and non-porous TCP hard plastic.
Both alternatives look and feel great in hand. The standard colour-ways come in either a professional black, or a crisp white colour. Customisation is also available on demand. Both respective Silicone and Hybrid cases clean well, and are durable, holding up against harsh chemicals, like bleach wipes.